Taking the road that leads to the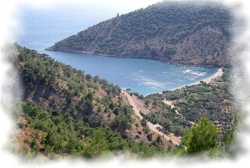 city of Chios, at the western side of the island, and driving in a road full of pines, we meet Avgonima. This is a Kastrohori too, up on a slope, 450 metres above the sea and 20 kilometres away from Chora. The precise origin of the village's name is unknown. Some people say that it comes from the plant Evonymos. Other people claim that it is from evoneeta (cheap estates),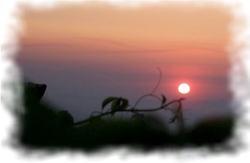 while other people claim that Avgonima means Eugonima.
We take a street that passes through pinewood and olive groves to get to the village. When we reach the top we are astounded by the view of Aegean sea. The west coasts of Chios are on our legs. One of the beaches is the wonderful beach of Elinta just 5 kilometres away from us. Many claim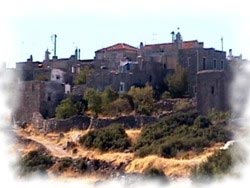 that in that sea, there's an ancient Roman shipwreck. We must mention the sources of fresh water on the beach.
The Avgonima are one of the best maintained kastrochoria. The houses, following the architecture of kastrohoria, are built the one next to the other and have small windows. The streets of the village are narrow and lead to the paved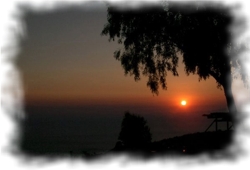 square. The rural houses of Chians are on Avgonima, and they have restored many of the old houses, preserving the history of this village.
Walk with the past in narrow streets, enjoy a swim in the present and dream the future seeing the sunset from Avgonima. Unique!